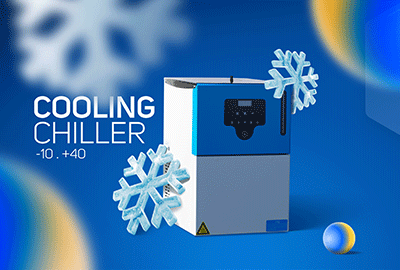 FG smart laboratory chiller RM6 model is a circulated chiller with special benefits. A thermal controller with a wide range of functions, a wide heating range (-10 to 40 degrees), and incomparable accuracy are the most important benefits of this chiller.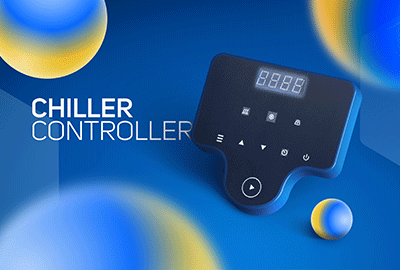 FG laboratory chiller is used in
medical
industrial
pharmaceutical
research
laboratories.
Cooling system with the unique technology of NON-CUT
Operable in environmental conditions with high temperatures (up to 30°C)
Temperature stability of ± 0.1°C, even in the cooling mode
40% saving in energy consumption
Frost-free
Class 3.1 independent temperature safety device (DIN12880)
Mechanical safety thermostat
Visual alarm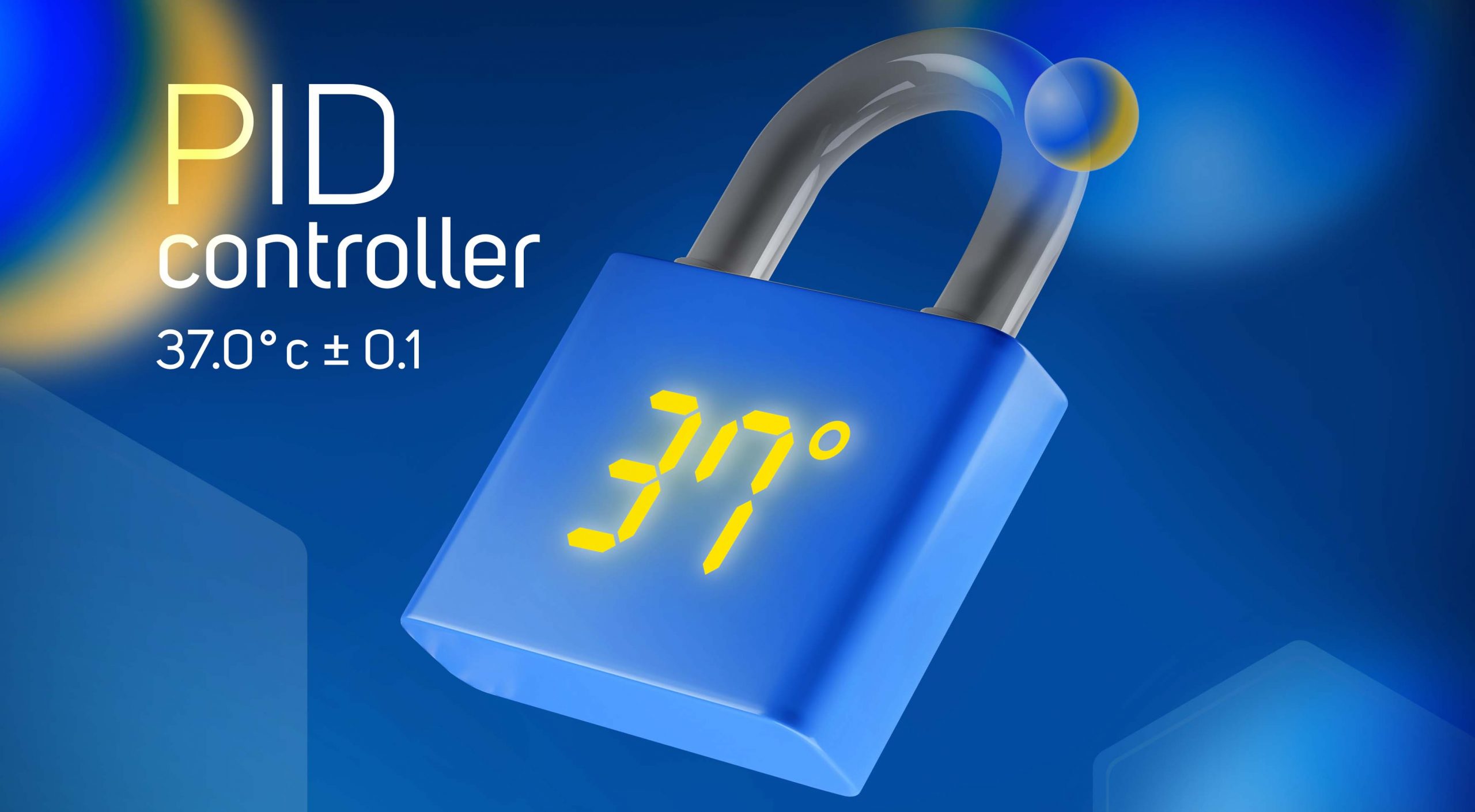 Microprocessor controller
999-hours smart timer (permanently operable)
PID controller with an accuracy of 0.1 degree
Central troubleshooting system
PT 100 temperature sensor
Audible and visual alarms
Adjustable thermal ramp
Wide range: -10 to 40°C
Unique design for protecting electronic units against water
Special design to occupy minimum space of laboratory
Be able to display how much the liquid-filled
Beautiful and ergonomic design
Table of technical specifications of the device
Depth with inlet and outlet water pipes (cm)
Net weight of the device (kg)
The distance of the device from the devices and Side walls (cm)
Free space above the device (cm
The distance of the device from the back wall
Minimum and maximum ambient temperature (°C)
Maximum ambient humidity (%RH)
Time to reach 90% of SP from ambient temperature to 0°C(min)
Temperature fluctuation in 0°C (fluctuation) (±K)
Temperature fluctuation at 25°C (fluctuation) (±K)
Maximum cooling power (W)
Circulator specifications
Output pressure flow rate 0 bar (L/min)
Output pressure flow rate 0.1 bar(L/min)
Maximum output pressure (bar)
Maximum outlet height (m)
The ability to adjust the output flow of the pump
Customized equipment and services
Custom made order is available
Qualification folder IQ/OQ/PQ
Calibration certificate
A circulator chiller is a device used for cooling and lowering the temperature in laboratory applications.
A laboratory chiller is used when a product or device needs cooling. This device is used for scientific, research, medical purposes, pharmaceutical industries, hospitals, universities, etc.
Circulator chillers are divided into compression and absorption types and are used in different sizes. In some cases, they are also classified according to the type of body and type of controller, and temperature range.
Circulator chillers usually have a temperature controller and a timer, and in advanced models, there are features such as programming and alarms for errors or problems in the device.
Things to consider when choosing chillers are: In general, the required cooling power, the volume of the cooling tank, the type of liquid that circulates, liquid pressure, liquid flow rate, the accuracy of the temperature controller, the accuracy of the temperature control of the device, the maximum temperature and the minimum temperature.
FG circulator chillers are now produced in 4-liter sizes. A circulator chiller can also be used to use cold in the shaker of FG incubators.
FG designers have tried to meet the needs of a wide range of users and comply with international standards. For this purpose, facilities such as DUAL SAFETY (safety thermostat) and warning alarms for element and sensor disconnection have been placed in this laboratory chiller.
Beautiful and ergonomic design

Wide operating range from -10 ambient to +40 degrees Celsius

Audible and visual alarms

Smart 999-hour timer

Central troubleshooting

PID controller

Accuracy ±0.2
The FG design manager assures you that these circulator chillers are completely competitive with European examples, which you will also realize after examining this series of chillers. The external body of the chiller is made of an oiled sheet with electrostatic powder paint. Carefully in the inner compartment of the device and observing different angles, you will notice the use of a pressurized water tank (without seams and welds), which makes it easy to clean and safe for the user. On the other hand, the ultra-advanced device controller with the latest microprocessors stands out. The device's controller using smart algorithms significantly contributes to temperature control and thermal stability. FG laboratory chillers are now produced in a volume of 4 liters, which, upon request, can also be used to create cooling in shaker incubators.
The latest news and blogs